Archive for January 10th, 2012
The Captain Reviews Modern Rock 2011 – Part Eins
1.  Lonely Boy – The Black Keys
From November.  Usually I have the first track of Modern Rock picked early in the year.  But this year I didn't even hear this song until a few weeks before finishing the discs.  The Black Keys didn't release their album until December 2011, making a late storm on everyone's best of lists.  I figured that they would be bringing heat after last year's excellent album Brothers, but even I was surprised at how immediately enjoyable I found El Camino.  The first time I heard this instant classic song I knew it was headed to the top spot on this disc.  This is sound of the biggest act in Rock cementing their place at the top of rock.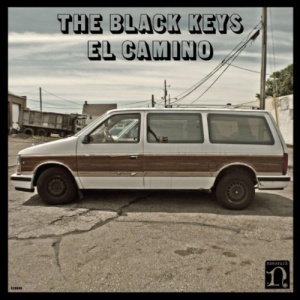 2.  Everybody's Under Your Spell – The Duke Spirit
From February.  This was the second half of the very first 2 For Tuesday and still a remarkable track.  It was my de facto first song on this disc until it was unseated by the Black Keys.  I had high hopes for this band at the beginning of the year, but they never amounted to much.  But I'll defend the opening crescendo till the cows come home.
3.  Under Cover Of Darkness – The Strokes
From February.  Take everything I said about the last track and multiply it.  As one of my favorite bands, I had high hopes for the Strokes in 2011.  This song was my very first 2 for Tuesday pick; it seemed like a well timed return to their classic sound of 2001.  I was hoping for a return to relevance and a nationwide tour for the Strokes.  None of that happened.  Instead their fourth album, Angles, landed with an indifferent thud.  They didn't tour or do much press for the album, and what did come out sounded like a band whose members don't play well together anymore.  Still, this track and a few others were at least a brief reminded of why I loved The Strokes.  Hopefully this isn't it.
4.  Wreckin' Bar – The Vaccines
From March.  The most fun 1:20 of music in 2011.
5.  Whirring – The Joy Formidable
From December.  If there was ever a band 15 years late, it's the Joy Formidable.  This is pure '96 alternative radio at its best, recreated perfectly.  I loved this song even more when I found the 6 minute alternative version with the bonus 3½ minute of face obliterating jamming.  This song feels like my first week of college.
6.  Got It All – Portugal, The Man
From August.  This song won the coveted yearly award song I want to sing along with I've been drinking.  By far my favorite chorus to sing along with at top volume.
7.  Colours – Grouplove
From March.  This oddball of a song makes much more sense after watching the video.  It was my favorite video of the year.  The lost boys themed video really place the song in the right context for the listener.  It was like this for me last year with The Magnetic Zeroes. 
8.  Holy Holy – Rye Oak
From December.  I didn't hear Wye Oak until the critics loudly hailed their album Civilian as one of the 2011's best.  Not on my top list, but there were a few worthwhile tracks.  This was the standout track to me from a couple of solid loud guitar tracks. 
9.  End To The Lies – Jane's Addiction
From April.  I could write a week's worth of thoughts about the latest album from one of my favorite bands.  And I'm sure I'll have something to say about them in the near future.  So for now I'll say that their new album is better than I expected, but not as good as I hoped.  And this track was definitely best song on The Great Escape Artist.
10. Nail In My Coffin – The Kills
From Now.  One of the Top 5 albums of 2011 was definitely Blood Pressures.  Alison Mosshart came back from The Dead Weather with a fire in her belly that Jamie Hince channeled perfectly.  So many good songs on the album, but none rocked my socks quite like this little beauty.  I never posted it on 2 For Tuesday because I've never found a good place to listen to it on the web.  Internet you've failed me for the last time!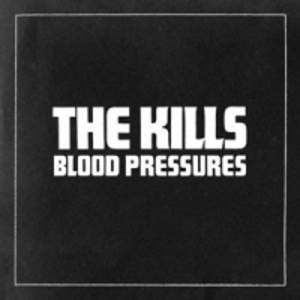 Damn it, I can never stay mad at you.
11. San Pedro – Mogwai
From March: Brooklyn Scottie has been plying me with Mogwai for years.  Great band.  And while I've been a fan for a number of years, I never thought they'd release a song that fits well in my Modern Rock format.  But in 2011 Mogwai released their most condensed, accessible song to date and surprised me.  And all it took was these arthouse kids putting on their rocking pants and cranking out a jam.  Rock on!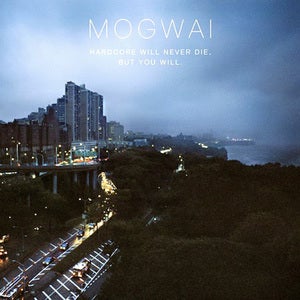 Ciao,
The Captain